Letter from the Workcred Executive Director


Roy A. Swift, Ph.D. COL, Retired

September 2020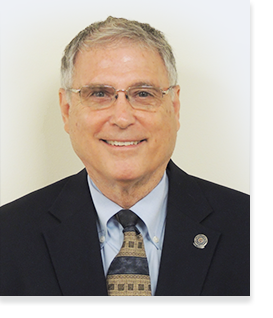 Speaking the Same Credentialing Language Opens Doors to Progress
Dear Colleagues:

Amid these uncertain times, many of us are looking to secure a better future in the workforce. As the pandemic has disrupted businesses and created challenges for dislocated workers and new job seekers, now is a time to consider credentialing solutions that help ensure qualified employees. Yet in order to make progress, we have to be on the same page about what credentials mean, which ones have quality and market value, and how to use them to succeed.
With more than 738,000 credentials in the United States, it is no wonder that individuals and employers can get confused about which would work best for them. I am pleased to share several recent Workcred efforts and partnerships to increase the awareness about the vast world of credentialing options.
Tune into a new video and webcast:
In our new video, "Differing Types of Workplace Credentials," I give an overview of certifications, certificates, and licenses—to help everyone understand how they differ, and the appropriate uses for each. The video is just the latest of the many resources found in Workcred's Knowledge Center to help navigate the credentialing system.
During a recent webcast, "Credentialing and Academia," I spoke with Xvoucher's Dr. Jamie Mulkey, Ed.D., about my recommendations to bridge the noticeable disconnect between credentialing organizations and academia, and initiatives that foster relationships between these two groups. A tip: more interaction fosters better understanding of both sides, and creates greater outcomes for everyone.
I am also proud to highlight a few points of Workcred efforts in progress:
In even more exciting news, Workcred has joined forces with the National Governors Association (NGA) to author an issue brief titled, "Understanding Quality: The Role of States in Supporting Quality Non-Degree Credentials," which was released on September 17, 2020. The brief explains how states play a critical role in quality assurance, by sharing information with individuals and employers about quality credentials and credentialing bodies. See also the recent press release for more details about this work and to download the brief.
As we support the expansion of high-quality apprenticeship programs and opportunities, Workcred has teamed with industry and academia partners to support industry-recognized apprenticeship programs (IRAPs) in healthcare, as part of a $12 million apprenticeship grant from the U.S. Department of Labor. We're thrilled to share that the partnership will support apprenticeship opportunities for American veterans, service members, and underrepresented groups. Learn more about this exciting work.
With support from our partnership with Corporation for a Skilled Workforce and George Washington University Institute of Public Policy, as part of a Lumina-funded research grant, we're developing a primer to help policymakers and practitioners navigate the complex and little-understood, "wild west," if you will, of certifications. Expected to be published later this year, the paper discusses variations among certifications to make it easier to differentiate among the diverse certifications in the marketplace, and clarifies what constitutes a quality certification. It also provides information about how certifications can be used to build pathways to good jobs and further postsecondary learning for workers. And we are thrilled to recognize Lumina Foundation's "A Stronger Nation" report, which, for the first time includes data on industry-recognized certifications. Some promising news: The proportion of Americans ages 25 to 64 with a quality post-high school credential is higher, rising from 37.9 percent in 2008 to the current rate of 51.3 percent.
To that end, thanks to the support from Lumina Foundation, our staff and partners are wrapping up the first phase of convening university and certification body leaders in key sectors to understand how to integrate certifications and bachelor's degrees, including defining measures of quality. The team is currently developing the framework which highlights models for creating degree-certification pathways that were identified during the project. Workcred and its partners are seeking additional funding to test the models as part of a phase II. See our recent media coverage of the project in RealClearEducation, EvoLLLution, Chronicle of Higher Ed, IndustryWeek, IIENetworker, and Wired.
In the midst of the pandemic, Workcred staff are also contributing to nationwide conversations about shifts in the U.S. workforce that have resulted from COVID-19. Karen Elzey, associate executive director, is participating on a National Academies of Sciences, Engineering, and Medicine committee to identify strategies and partnerships for aligning displaced workers with regional workforce needs related to science, technology, engineering, math, and medicine. The committee will plan and host a series of virtual workshops to identify immediate and near-term regional science, technology, engineering, math, and medical (STEMM) workforce needs in the wake of the COVID-19 pandemic. Read more about the virtual workshops and other committee members.
While these activities are certainly great steps in the right direction, there's always more work to be done, especially during these challenging times. In the meantime, the more we interact with others to get the message out about the power of credentials and quality, the more we are all empowered with knowledge to navigate the increasingly complex and competitive workforce. I'm excited for the opportunities that lie ahead.
If you'd like to get involved in any of Workcred's efforts, please send us an email at info@workcred.org.
As always, my best wishes to you,

Roy A. Swift
Workcred is an affiliate of the American National Standards Institute (ANSI)
Workcred, located at 1899 L St., NW, 11th Floor. Washington, DC 20036 (US).
Tel: 202.293.8020 Fax: 202.293.9287