Reflections on 2022: What Inspires Our Work
| | |
| --- | --- |
| | A new year is an ideal time to reflect on what inspires us. As we launch into 2023, I must recognize the people and partnerships that continue to make a difference and inspire our mission at Workcred. From collaborations to improve the effectiveness of credentialing pathways to one-on-one discussions with experts on job skills and workforce topics, we've had a lot of inspiring work and growth in 2022. Here's a look back at what we've been doing that continue to guide us into a year filled with new possibilities: |
Projects with Promise for Change
Late last year, Workcred welcomed college partners, including the Community College of Aurora, Delta College, Kirkwood Community College, and Moraine Valley Community College, as we joined forces to develop Certification+Degree (C+D) pathways in information technology and health sciences. The goal is to co-develop and offer community colleges an affordable, scalable approach to align degrees with industry needs through C+D pathways.
With our partners, we are proud to share that we are set to launch the first group of pathways in 2023 to help provide low-income, first-generation, and adult learners with credentials that signal both their strong learning foundation (degree) and their job-ready skills (certification).
Similarly, our goal to improve the effectiveness of industry certification and certificate/degree pathways continues with a three-year grant from Greater Texas Foundation, which supports a partnership between Workcred, Houston Community College, and Texas Southmost College. The goal will be met by aligning existing credentials with regional workforce needs so individuals earn credentials of value and enter the workforce.
I'm also happy to share that we've just concluded a research project that examines the return on investment of credentials in the manufacturing industry, funded by the U.S. Department of Commerce's National Institute of Standards and Technology Hollings Manufacturing Extension Partnership. Our findings will provide manufacturers with a better understanding of how credentials can serve as an important resource in identifying skilled workers, as well as ways credentialing can be strengthened in manufacturing. A key finding was that employers had incomplete insight of the competencies represented by manufacturing credentials, limiting their ability to use them in hiring and/or promotion. Stay tuned for the report to be released shortly.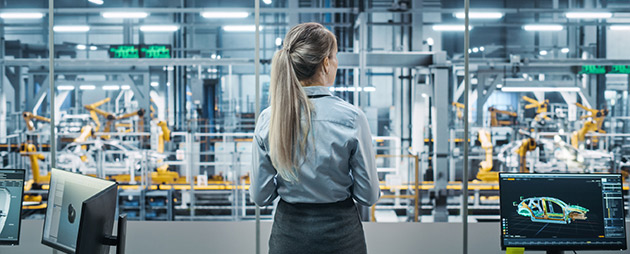 Conversations to Drive Quality
Projects aside, we look forward to more in-depth conversations with career experts to get insights on the impact credentials have on the workforce—and how to use them to excel. During a recent RVN Television's Morning Coffee Workcred Expert Series broadcast, Karen Elzey, associate executive director of Workcred, sat down with Deb Cohen, consultant, speaker, and trainer for Deb Cohen LLC, to discuss how HR professionals evaluate non-degree credentials to determine whether individuals have the right skills for the job. And I had the pleasure to speak with RVN TV's host and producer Joe Asumendi on how the series is evolving, the positive feedback they have had about our focus on certifications, and what lies ahead.
I'm proud to share progress on our newly launched Micro-chat Series—hour-long, semi-annual discussions that provide an engaging open forum for attendees to discuss current issues related to credentialing. Check out the most recent webcast, "Does Credential Outcomes Data Actually Reflect Reality?," on what the current data show about certification outcomes and value. We look forward to hosting more sessions this year, so stay tuned for more information and join us if you can!
I also invite you to access the webinar "The Evolving Pathways and Data Needs Beyond Today's Measures," hosted by the National Student Clearinghouse and Inside Higher Ed, featuring Isabel Cardenas-Navia, on the substantial shifts that are happening within the higher education realm as more students are engaging with alternative degrees, credentials, and micro-credentials to improve and retain their employability. The discussion examines the need to measure the effectiveness of these new pathways, and how the sector is leveraging the National Student Clearinghouse's data-driven insights to inform its path forward.
Expanding our Reach in Greater Numbers
There's nothing quite like starting the year with optimism about making a difference with our partners. And we are extremely thankful for a growing community to help drive our efforts even more.
We wish you a happy and healthy new year, and look forward to sharing more about our journey and progress with you throughout the year to come.

Roy A. Swift